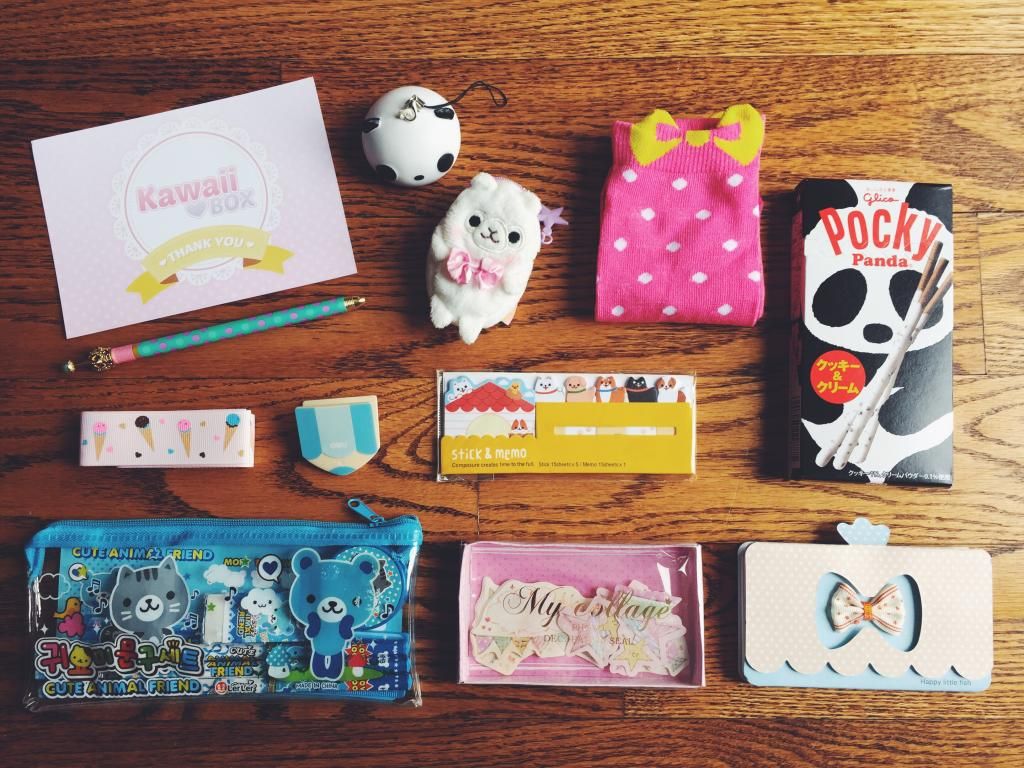 kawaii box is a super cute monthly subscription on well, what else but cute things! for under $20 a month, you get a surprise box of 10-12 handpicked items. this is really reminiscent of the barkboxes i used to get for kimchi, but this time it`s for me!
before i received my first box, i thought okay maybe i`ll just do this once or twice for fun. because i`m 27, do i really need all these little things hanging around the house? i take that back because i received my kawaii box and there are items i can actually use! you guys know i LOVE bows..so obviously the socks are my favorite item! i also love the little post its, stickers, and stationary items that i can`t wait to use in my erin condren planner (see post
here
).
although this box was gifted to me by kawaii box, i would definitely order it for myself or as a gift. the box arrived very quickly, the goodies are usable and so cute (and not cheap quality!), and it`s such a fun thing to have arrive at the office. i know it definitely brightened my day!
to try it yourself, you can visit the website
here
.
*this post was sponsored by kawaii box, but all reviews and thoughts are my own and unbiased*