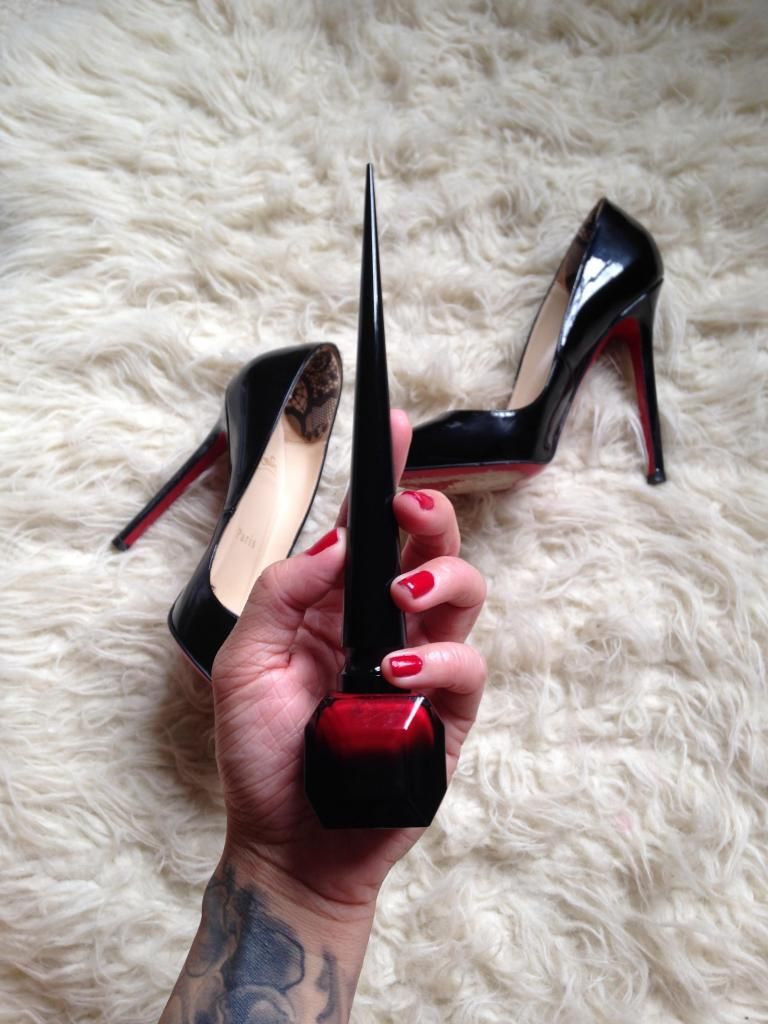 i get a late night text from my christian louboutin sa telling me that the new louboutin nail varnish is available and he already has it on the way. i nearly peed my pants. if you know me at all, the way to my heart is food..shoes..and nail polish. i received it in about two days, packed with the utmost care. obviously i stripped my nails and put it on right away.
the black handle in the picture is the actual handle of the nail varnish. at first i thought it would be cumbersome, but it actually steadied my hand while i was painting! i was able to hold it like a pen and carefully maneuver the polish around with ease. for whatever reason, the brush doesn`t hold too much product, but it`s perfect for reds as they can get really messy!
the actual product is beyond my expectations. i would say the quality is at the same level as high-end and high-performance nail polishes. i was able to only use two coats as the color was highly saturated. it also dried relatively quick so i didn`t have to wait too long. i topped it off with my normal butter london.
it`s been about three days now. i`ve worked and cleaned all of those days. normally, my polish (including gel manicures) would have chipped by now. but i only see wear and tear at the tips! no chips, but it looks like the ends have been worn off.
seriously, i know i sound like i`m raving about the polish because it`s louboutin. but, the quality is there and well worth the $50. you can order it through the louboutin boutiques, but i also have a pre-order list going for work through nordstrom. will ship as soon as it lands!
if you would like to pre-order: lauren.y.chu@nordstrom.com