yum-a-nom-a-nom!
happy belated chinese new year (although it`s still going on for a few more days) to you guys! chinese new year is always one of my favorite times of year because it`s always the happiest memories i have as a child. unlike everyone`s pictures of red pockets (which i think is so tacky btw, it`s not what the new year is about!! although i do understand the envelopes have gotten prettier each year), my fondest memory of chinese new year is that every single year my mom heats up a big batch of oil and fries shrimp chips, taro chips, taro eggrolls, regular eggrolls, pretty much everything haha.
of course, i always eat everything and don`t bother to learn to make it. so this year, i told my mom i would do it all. let me tell you, these taro chips are a huge labor of love. i don`t believe in mandolins (they`re so scary) so i did as my mom always does and handcut them. it`s a huge betch to cut them soooo thin (if you don`t cut them thin enough, they won`t fry or crunch nicely..so it`s the most important part!!). after countless batches every single day, i think i`ve finally got it down. thanks mom for 26 years of labor that i didn`t appreciate til now.
they must all be this thin!! i like making them various shapes and sizes.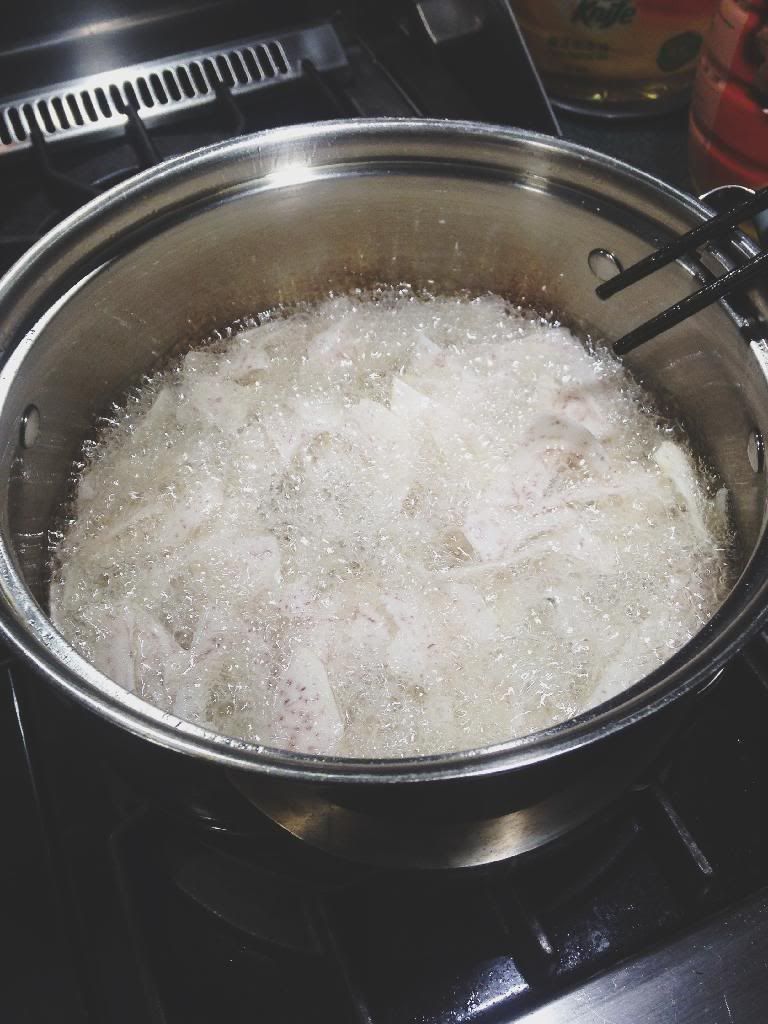 heat the oil on high heat. the trick to knowing when the oil is ready is sticking a pair of WOOD chopsticks to the bottom of the pot. little bubbles will float up the chopsticks. if the bubbles are too big, the oil is too hot. little bubbles means it`s ready! carefully add some taro into the pot. do a quick stir with your chopsticks to separate the taro. taro is starchy so don`t stir too much otherwise they will stick!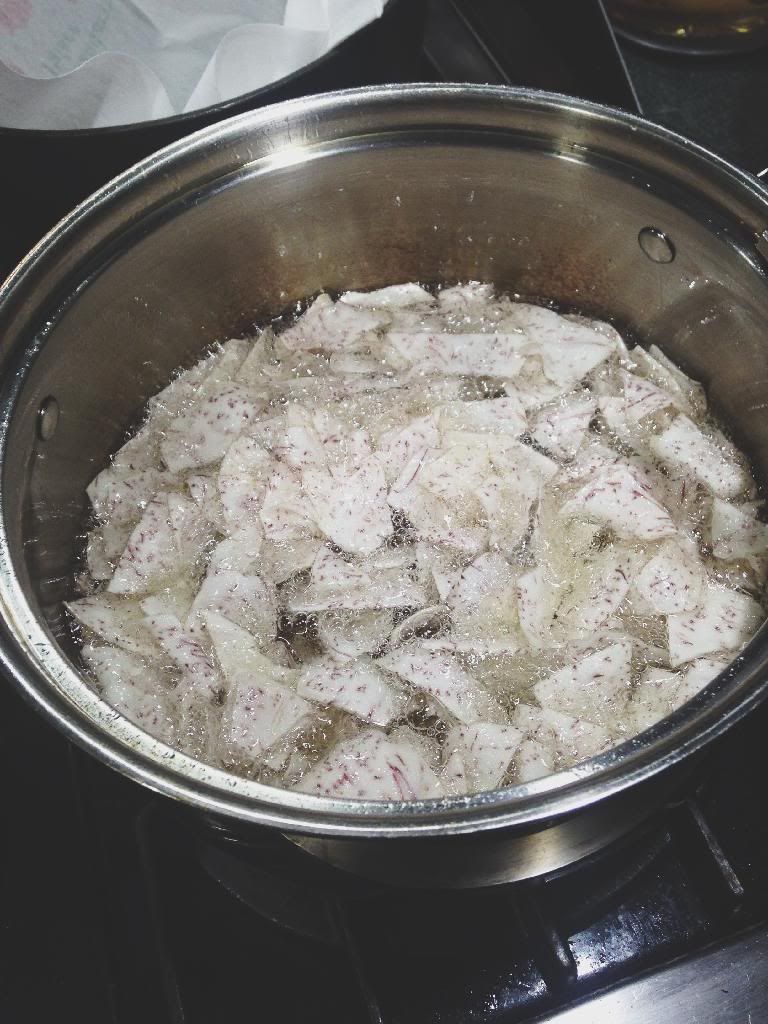 after a little bit, you`ll be able to see and feel the chips forming and getting harder. stir/flip them every once in a while so they will fry evenly to get a nice even golden color.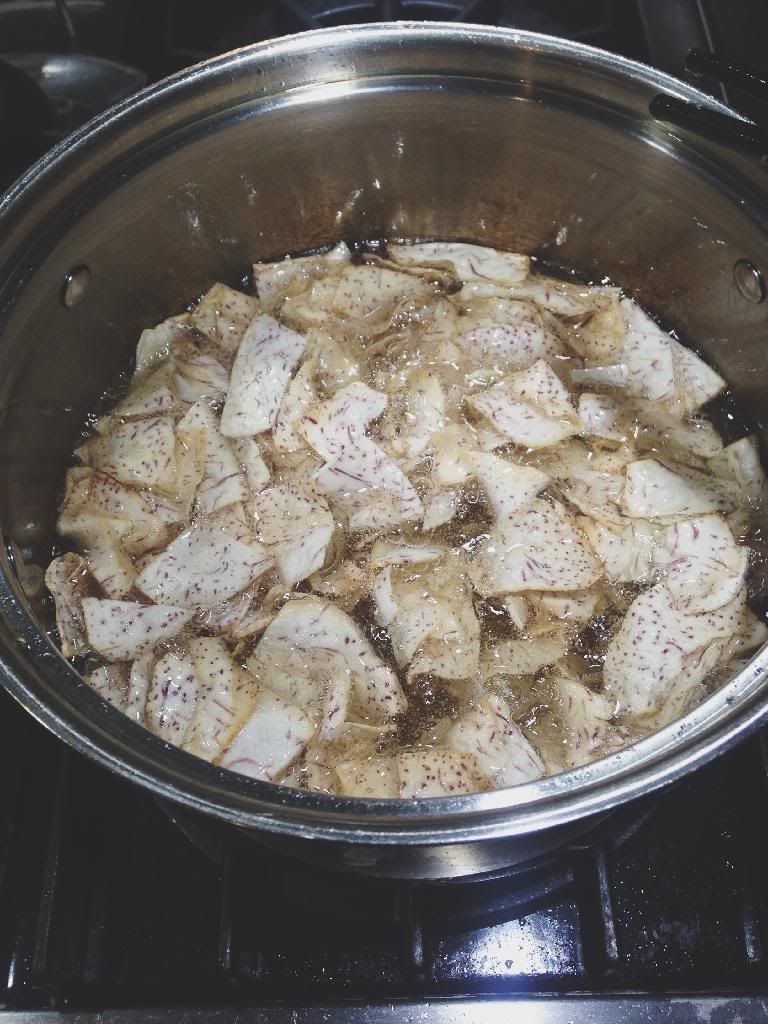 once they`re golden, take the chips out and lay them on a thick paper towel to soak some of the oil.
while the chips are still warm, season with salt to taste and toss the chips around to coat evenly!