M A Y B E L L I N E N U D E S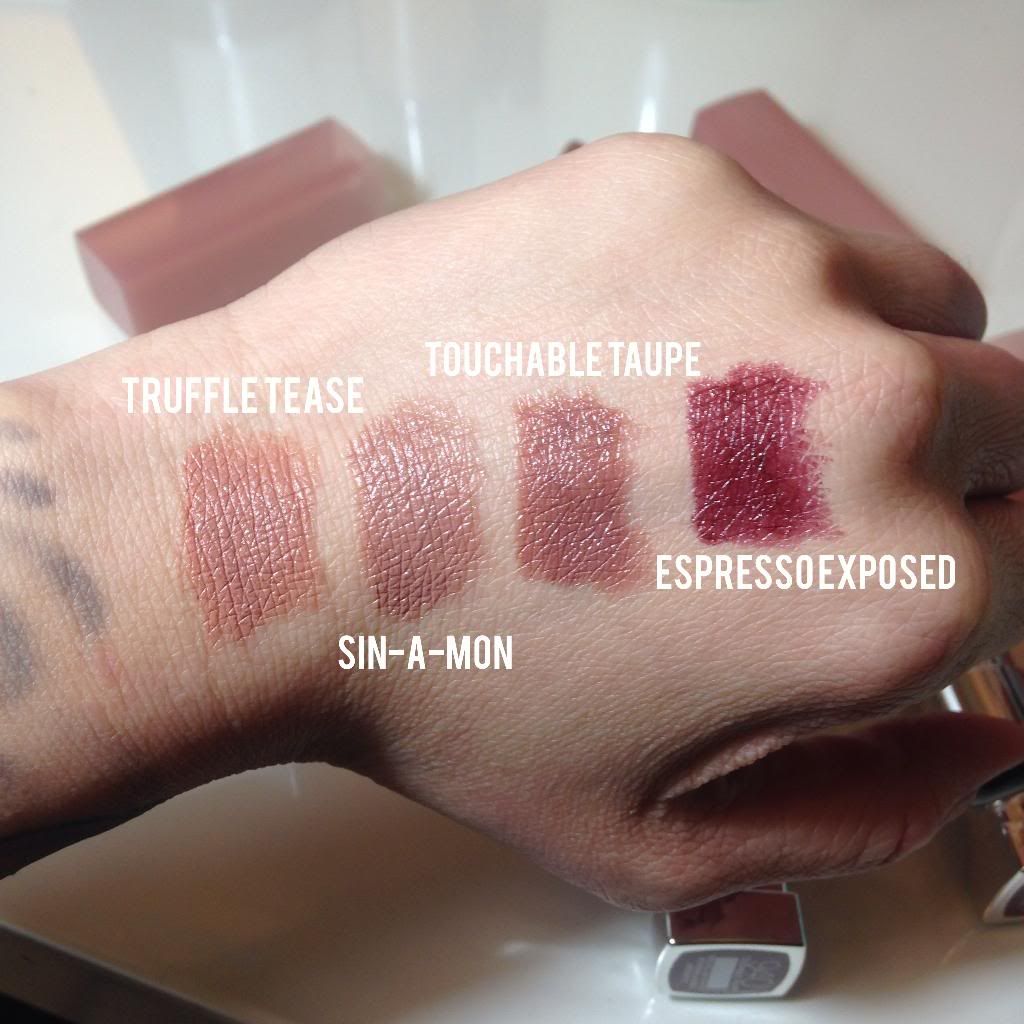 overall, these lipsticks have great color payoff, but kinda slips off so you`ll need to reapply often. it`s much more moisturizing than i had expected, but take into consideration this is one of my first drugstore experiences.
TRUFFLETEASE
haven`t actually worn this one yet, but it`s such a pretty nude!
SIN-A-MON
this is almost like a my-lips-but-better shade. it`s subtle, but just enough to be pulled together.
TOUCHABLETEASE
my night-time nude. it`s a tad darker, but great in pictures so i don`t look dead.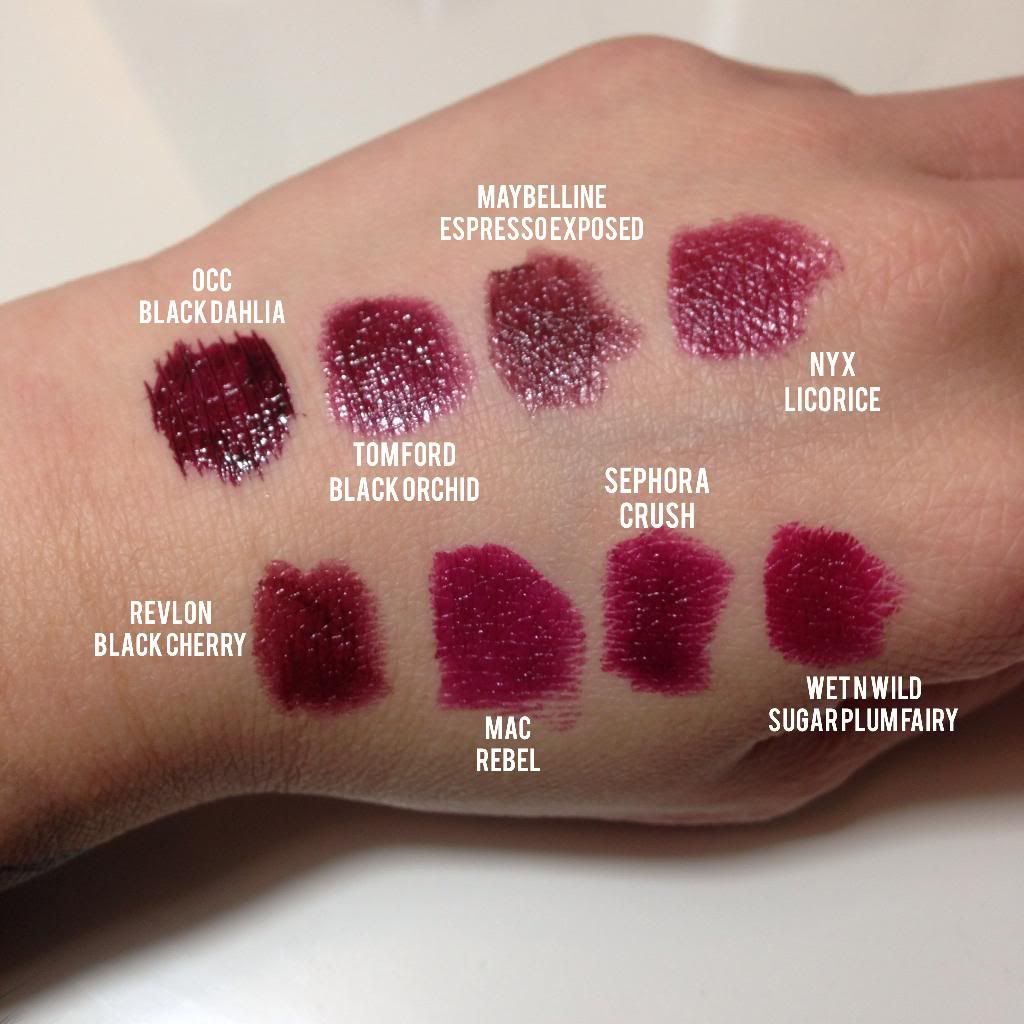 NYXLICORICE
thank you to my babe pam. low-maintenance, cheapthrill, and longlasting!
SEPHORACRUSH
this is a pretty cranberry color, but the formula becomes a little drying on the lips.
WETNWILDSUGARPLUMFAIRY
sadly discontinued, but really nice plum color.