if you`ve been following my blog (or instagram!), you`ll know i lahhhhhve to eat. i have a little book with a long list of restaurants, bakeries, etc., but i always go back to the places i know and love. sable kitchen + bar is definitely one of them. not only is it a fun atmosphere, they have the best staff. i don`t like to play favorites, but the cutest and most accommodating host has got to be luis and i love that rachel remembers me every time i get seated at her tables. and i really do mean every. single. time.
so last minute i decided to have an impromptu date night with the boy. we`ve been so busy with work and birthdays that i felt like we just needed a special time just for us. thank goodness luis was able to fit us in with rachel! (thank you so much lover!) xoxo.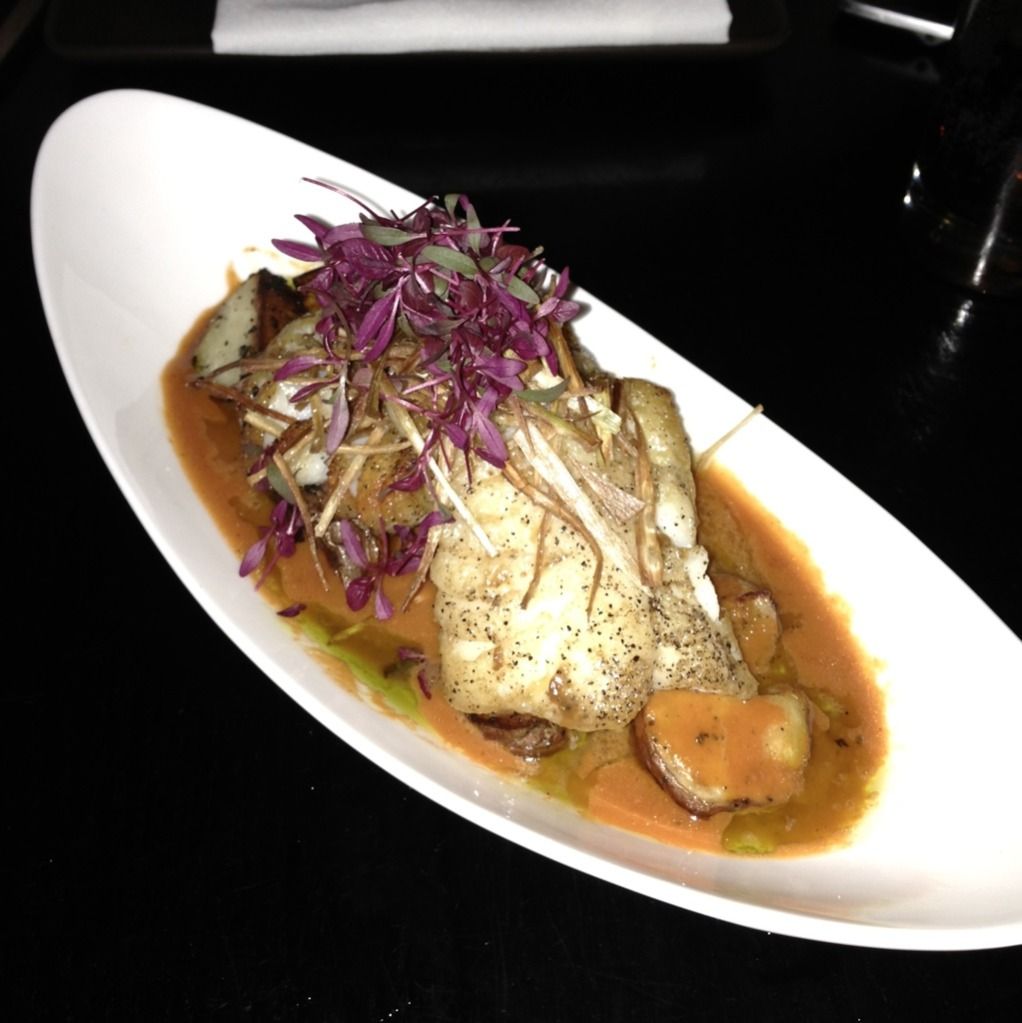 pan seared atlantic cod //
duck fat potatoes, crispy leeks, leek oil, smoked tomato butter sauce
i love seafood. i love butter. but zomg duck fat..sable is just speaking my love language. thank g that luis told me about this special because i would`ve been so sad if i missed it! if you can, go get it asap! i don`t know how long this will be a special for, but it`s amazeballs and should be permanent on the menu!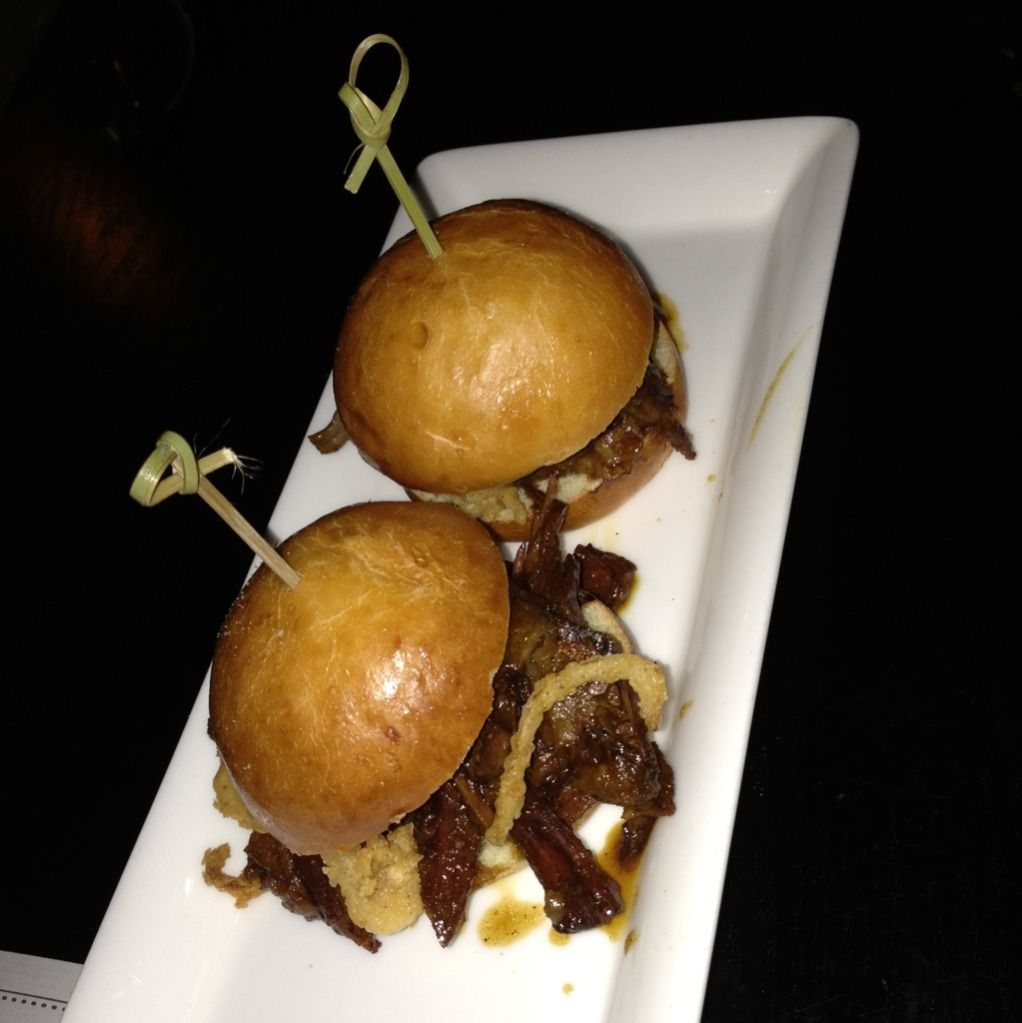 short rib sliders //
root beer glaze & crispy onions
i don`t like ribs because they`re always so messy, but these short ribs sliders are so good i can`t resist. the ribs are perfectly sweet with the root beer glaze and the crispy onions balances out the textures.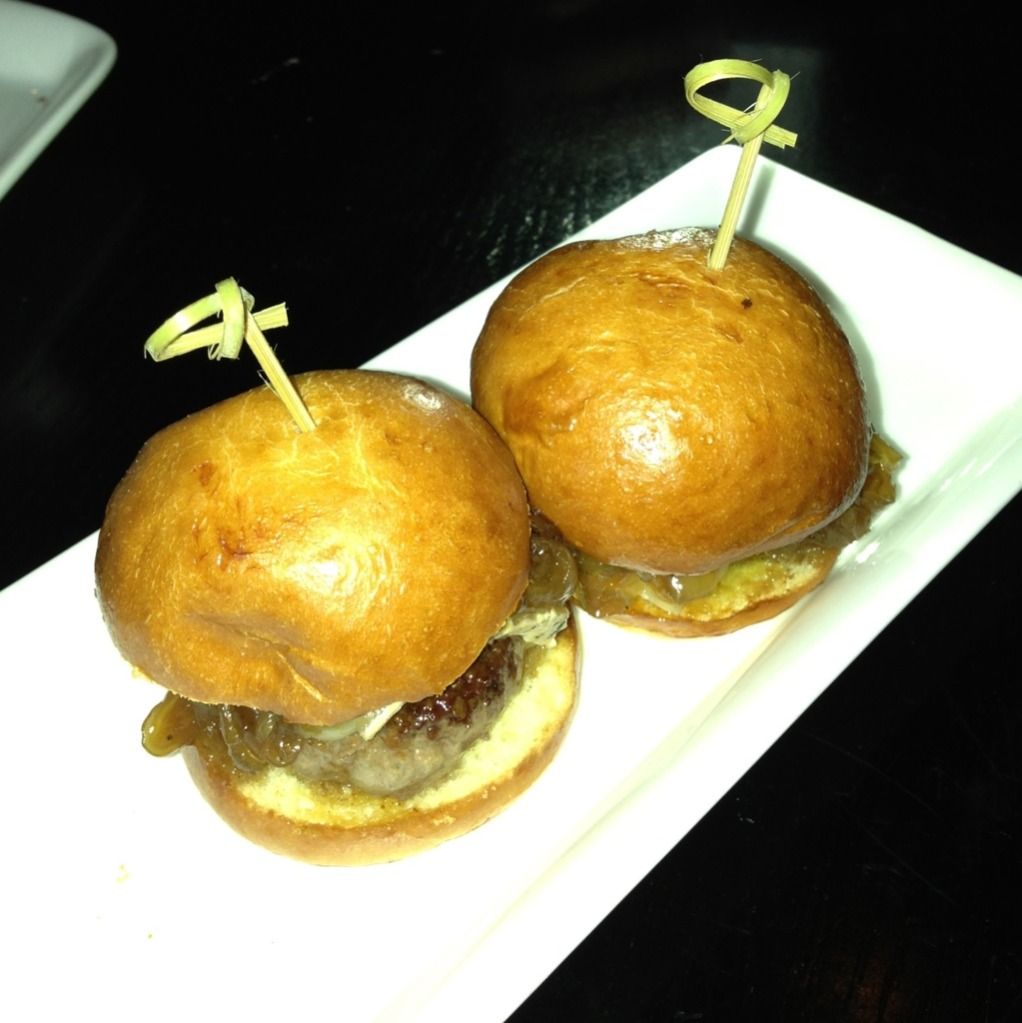 q7 ranch truffle butter burgers //
caramelized onions & taleggio cheese
i once heard someone say that truffle oil was overrated. i seriously wanted to hit them in the head. clearly they have not tried these burgers!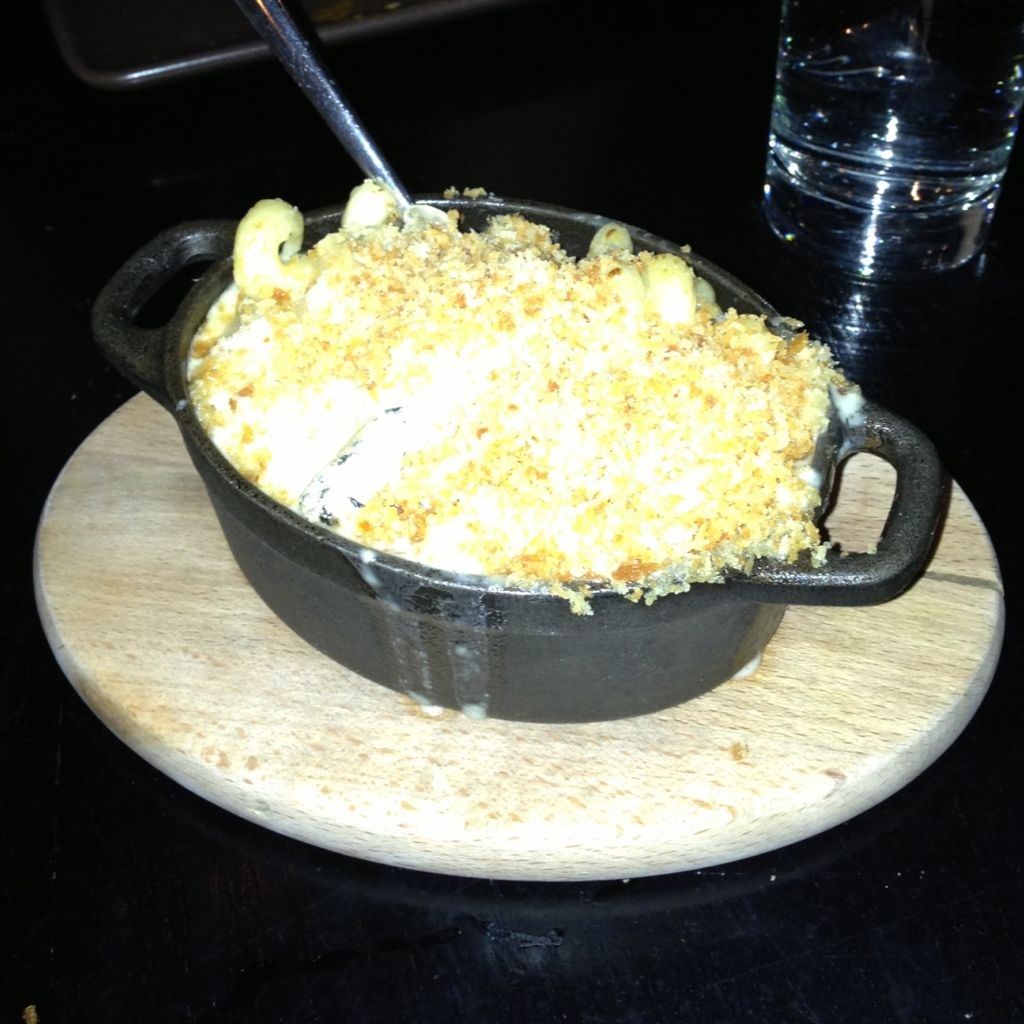 baked mac `n cheese //
cheddar, gruyere, cream cheese, taleggio
this was a new dish for me. i`ve heard so many people rave about it and now i know why. it`s so creamy and decadent..definitely meant for sharing! the crispy thingies on top were my favorite part. although i did enjoy it, it was a little heavy for me.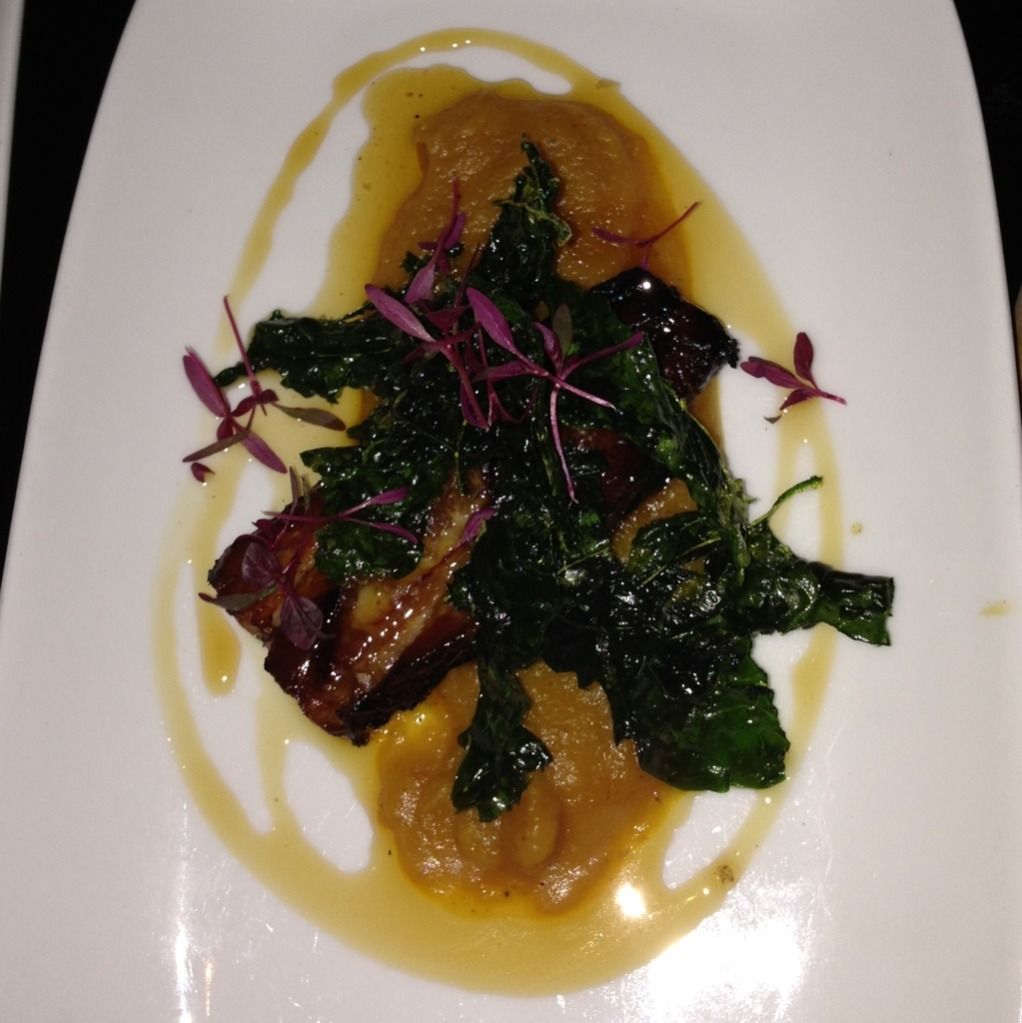 grilled pork belly //
smoked butternut squash puree, maple gastrique, crispy kale
this was a pleasant surprise from one of the chefs. i think he said they cure the pork belly for 7 days?! it was sooo good. i think it might be one of my new favorites on the menu!
crispy pork belly b.l.t //
lettuce, tomato, broiche buns
&& of course..my favorite thing on the menu now (see below for my real favorite). ughhh i have nothing to say but lakjsdflajsdf;ljkasdflajnomnomyumyumgetinmybelly. i could seriously eat a full order of these and not get sick of it. i`m drooling thinking of it again and i might just have to go back next week!
if you get a chance, go check out sable and tell me how you like it! and if there are any restaurants/bakeries/anything food related that you love, please let me know so i can put it on my list!
oh. and. ps:
DEAR CHEF HEATHER..PLEASE BRING BACK THE DUCK FAT FRIES! THEY WERE MY FAVORITE THING ON THE MENU AND I DIE INSIDE THAT I CAN`T HAVE THEM ANYMORE!