urban decay naked palette
still my favorite palette. since i bought it when it first came out, i`ve barely touched any other eyeshadows. i have the naked2 as well, but i just don`t reach for it quite as often. i love that i can bring this anywhere and be able to create a ton of different looks.
(get it now for 20% off at urban decay! code: ffspring13)
too faced the return of sexy palette
i haven`t used this yet, but i just purchased it a few days ago. it`s kind of bulky and heavy, but the colors are so pretty. it`ll be a nice change from my naked palette since this includes some colors! the shadows are super soft and pigmented..much nicer than their single shadows!
anastasia flawless tinted moisturizer in medium
i always leave my brows to my favorite brow girl (michelle @ oakbrook nordstrom). she is seriously the best..i`ve been going to her for almost 4-5 years now! i was gonna pick up some tinted moisturizer for a more natural coverage in the day time and she suggested this one. i love that it`s hypoallergenic so i know it`s super gentle and not chemical-y on my sensitive skin. you know it`s awesome when your boyfriend notices a difference!
opi nailpolish in you`re such a budapest
it`s part of the euro centrale collection and a new favorite of mine! i`m never the type to buy backup items, but i think i`m gonna have to run out and get another bottle of this! i love purple shades, but they`re not really done well most of the time. this one is perfect.
sally hansen insta-dri nailpolish in purple haze
i`m a sucker for dark polishes. they`re the ones i reach for the most. i love that this one is a deep purple (also done really well!) that looks almost black. it also has some sparkle so it`s not completely boring.
victoria`s secret minty kiss lip gloss
i`ve been using this gloss since high school. i love that it`s clear and not sticky at all so you can almost treat it like a balm. i usually hate the scents of vs glosses, but love that this is a minty one.
dr. lipp lip balm
i don`t drink enough water so i`m dehydrated all the time. love this super thick balm for when my lips need something extra. you can also use this on your elbows or any dry patches and it clears it right up! love that it`s multi-purpose.
mac pearl glide eyeliner in undercurrant
i only really use black liner on my top lids. i love doing colored liners on my bottom lids. my new favorite right now is undercurrant, a super pretty emerald color..perfect timing as this year`s pantone color of the year is emerald!
milani liquid eye in graphite
black liners are one of those things that you go through so quickly, so i stopped spending lots of money on them. love that the black milani one is SUPER black. accidentally picked up the graphite and kinda like the change from my normal! it`s a little softer for day time.
hourglass veil mineral primer
went shopping with my friend luis recently and he introduced me to this awesome primer. i hate extra steps, but this one is totally worth it when you want to look extra flawless! i only use this when i wear foundation.
nars blush in madly & deep throat
nars blushes are my hands down favorite blushes. madly is my all time favorite, i`ve been using this since high school and i tell everyone to get it! i`ve been going more natural lately, so i alternate between madly and deep throat, also another really pretty color!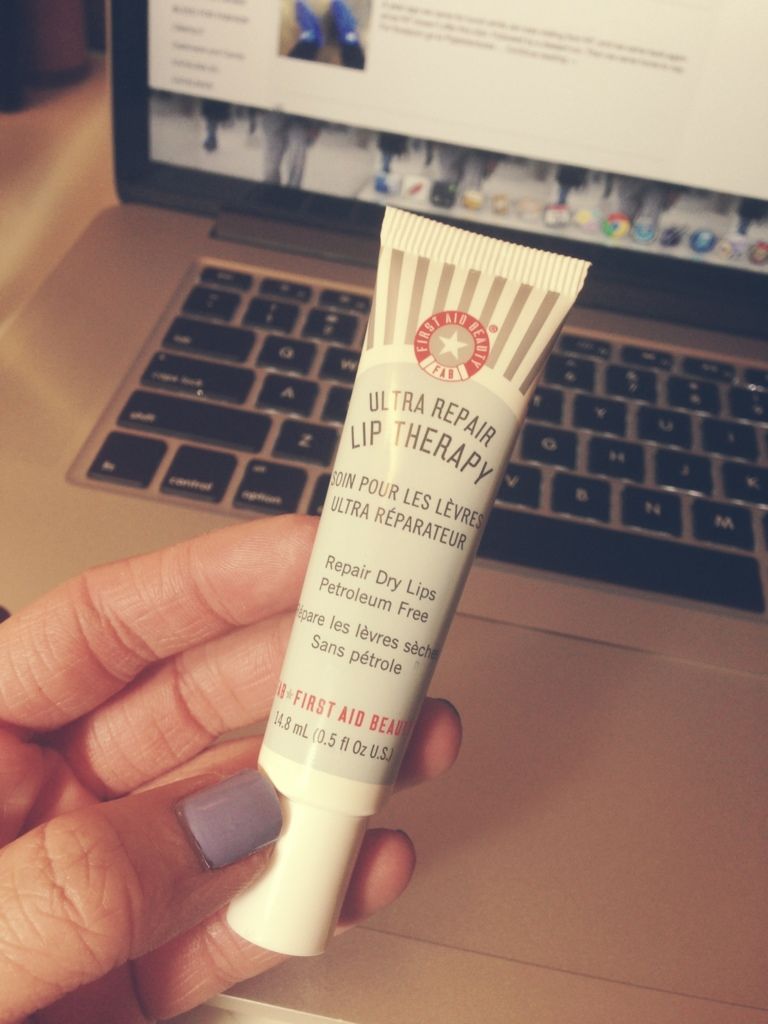 **i hate adding in stuff, but i HAD to let you guys know..THIS IS MY NEW FAVORITE LIP BALM. literally just purchased this and tried it..love it more than any balm i`ve tried so far. smooth and silky, super light, and smells minty fresh. also love that i don`t need to use my fingers to apply! get it now.
PURCHASE HERE
.