i don`t really blog about cooking/baking, but i do love to do both and pretty often! i am by no means a great cook or anything, so i don`t really include those types of posts here..that`s what those amazing food blogs are for! i haveeee been instagramming my piggy-ness lately though!
i put up this picture on instagram tonight of the baked salmon i made for dinner and was requested to do a post. salmon is one of those fish that everyone has ordered or made, but i can`t tell you how many times i`ve had it and it was so so dry! i don`t know why it`s so commonly overcooked. here`s a super easy and no-fail recipe that i use when i`ve had a busy day and don`t want to think too hard about what`s for dinner. (see
pam`s method of prepping salmon
to make things even easier!)
i usually only cook for myself, so i portion everything before hand. if there is skin on your filet, remove the skin. since you remove the skin, you won`t have to scale the fish.

wash the salmon in cold water.
*never wash seafood in warm water because it will spoil.
you want to wash the fish because there may be some scales stuck to the filet.*
pat dry with a paper towel.

you can leave the filet as is, or sometimes i cube it. this part is up to you!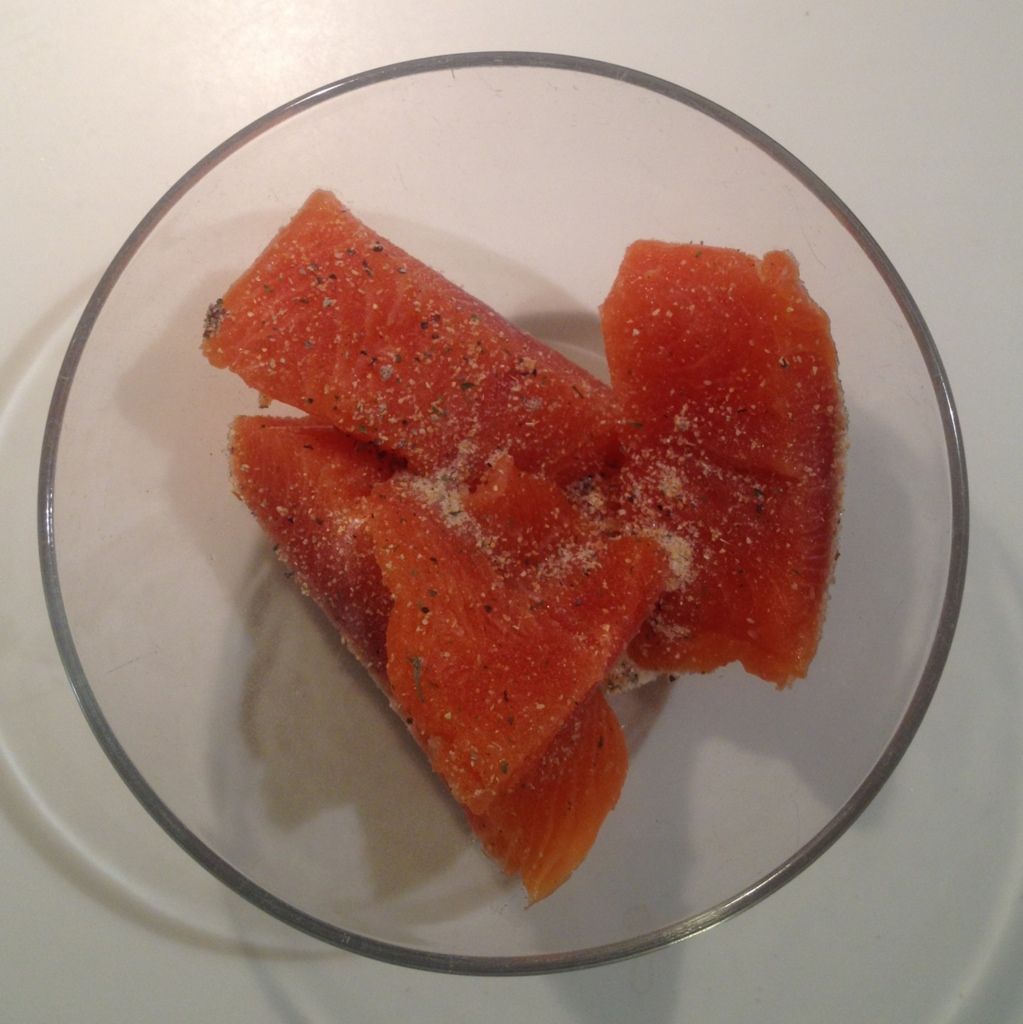 in a bowl, take a little bit of rock salt and sprinkle on the fish. season with italian seasoning (they come in packets in the dressing/spice aisles). you don`t want to use regular salt because it`ll be too salty, and it`s not as healthy for you. then,
lightly
coat all sides of the salmon with mayonnaise.
line a baking sheet or pan with aluminum foil. spread the fish on evenly. wrap it up with saran wrap and stick it in the fridge for 15-20 minutes. (i like to do this in the morning so that it marinates perfectly by the time i get home)
bake the fish for 7-10 minutes for a medium sized filet. the timing is really going to vary with the size and thickness of the salmon. if the fish is thicker, leave it in the oven for longer, but if its thinner, use less time. use your best judgement! you also want to position the fish so that the heat will distribute evenly. just keep an eye on it. when the mayonnaise starts bubbling and drying, it`s done. make sure you don`t over cook it because you don`t want the fish to be dry!!