this updated post was requested by
jennifer
.
you can check out my previous post

here

.
recently, i`ve been throwing everything into a tote because i`ve just been so busy. this hasn`t been cleaned out at all (i don`t keep receipts). && just so you know, everyone at starbucks was staring as i emptied my bag out.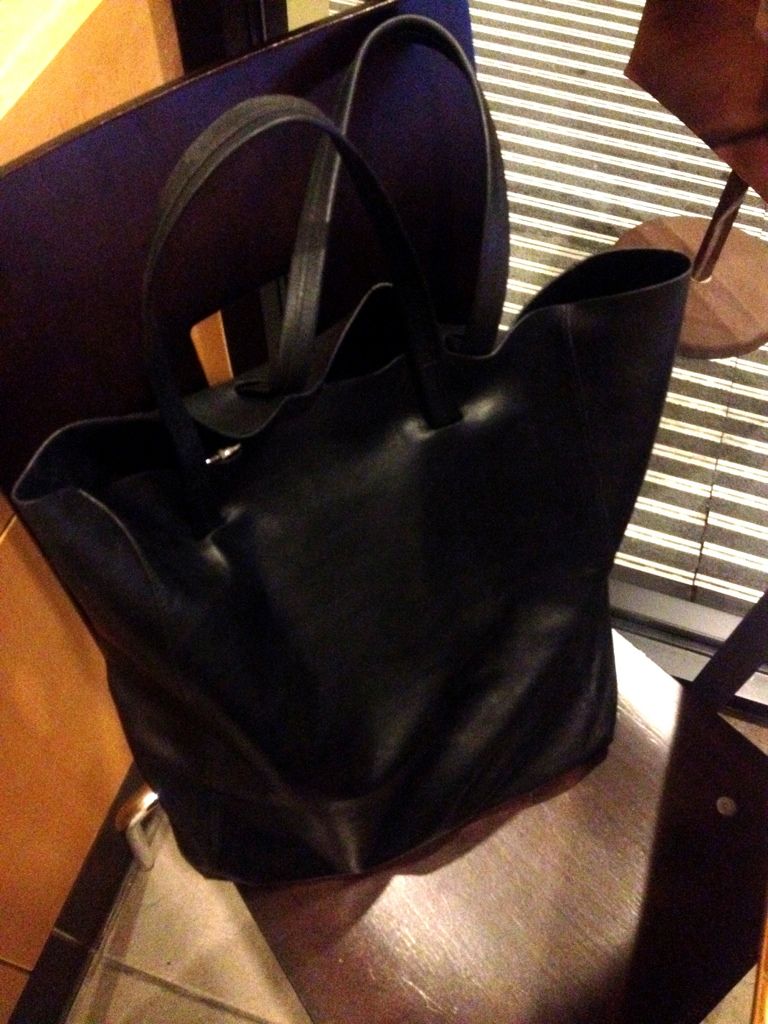 celine inspired tote by talula babaton (
similar

)
i really wanted the celine one, but for an everyday bag that i just throw around,
i needed something i didn`t mind getting dirty.
binder for class
work notes
planner
calculator
missoni x target makeup bag
water
post-its
tape
macbook pro
purple headphones
rice krispy treat
swirly cup
lip balm
sunglasses
gum
pen
baby wipes (for kimchi)
kleenex
wallet
keys
iphone headphones
macbook charger
bandaids