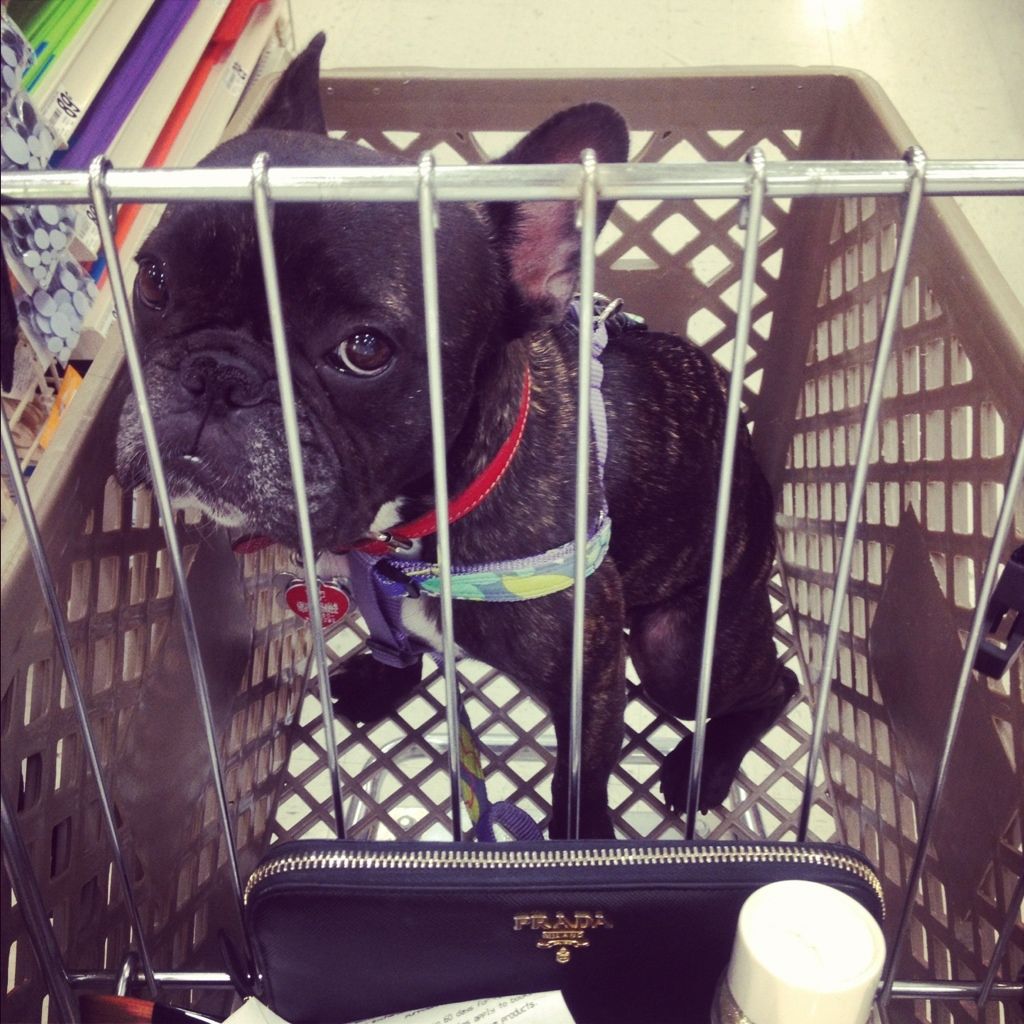 tricked the little boy into running errands with me..obvi he wasn`t happy about it.
being the spoiled brat he is, grandma took him next door to buy him a birthday present.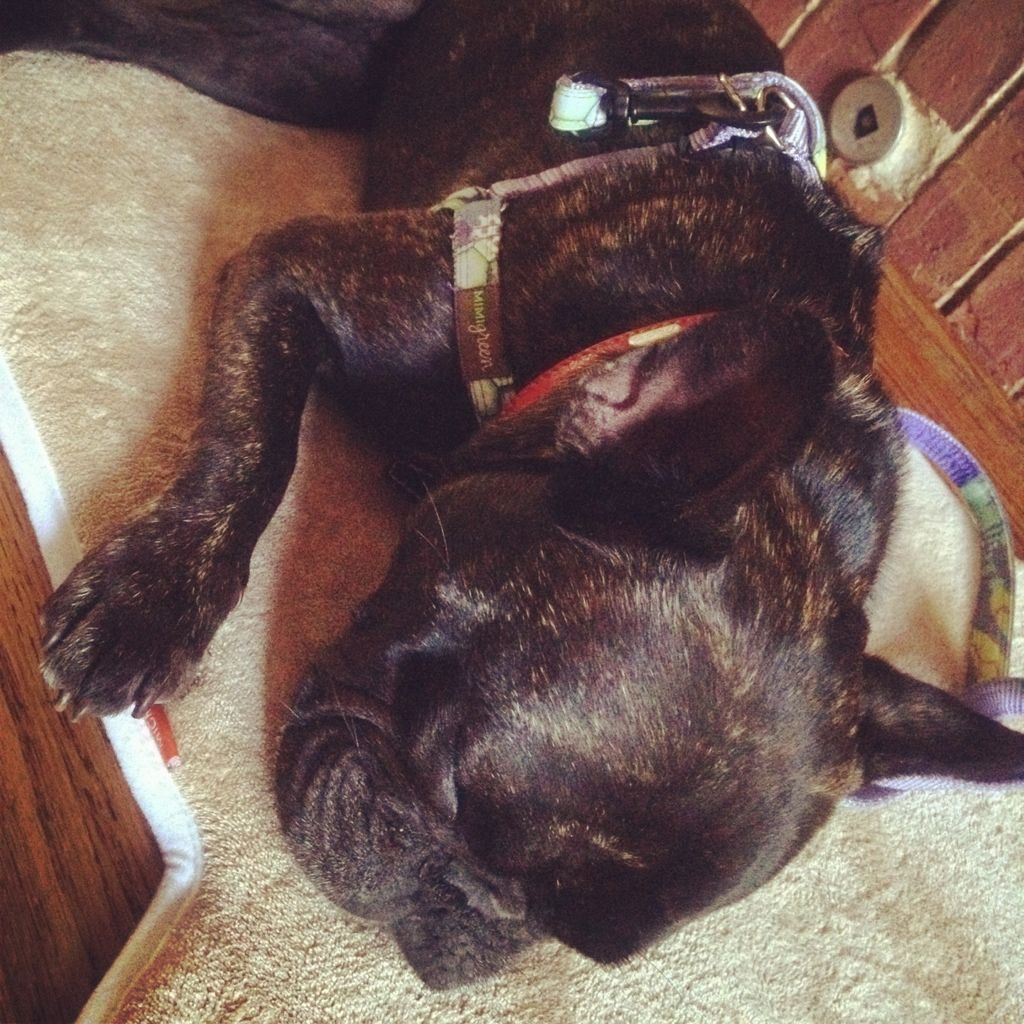 after errands, took him on a short walk.
he passed out right after on his new microfiber mat from his grandparents!
(see the harness and leash? love! it`s custom from
mimi green
)
woke up and opened the rest of his presents. lots of treats!
(all wheat and grain free)
bam bam & dexter came over later for some cake!
(cake from happy dog barkery in downers grove, also wheat free!)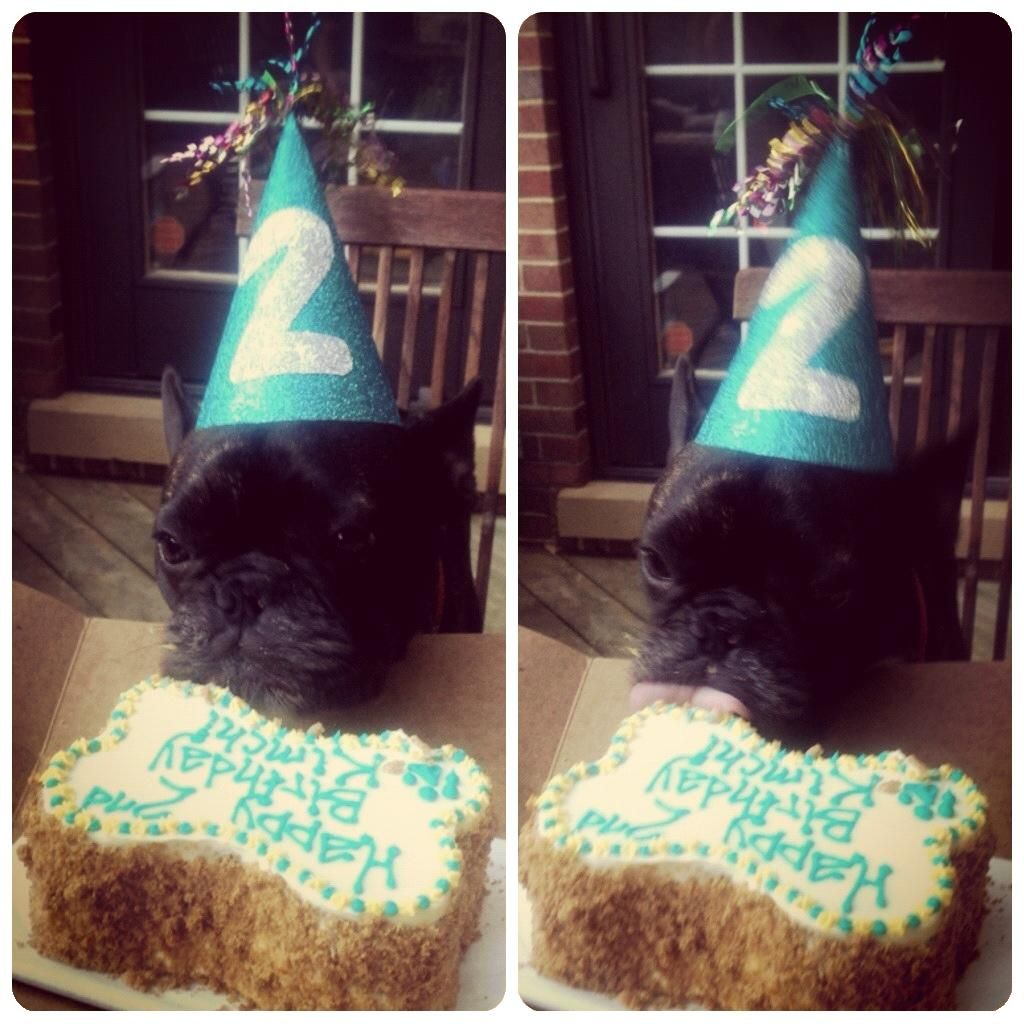 this fatty couldn`t even wait. he stretched his neck so far just to lick the cake!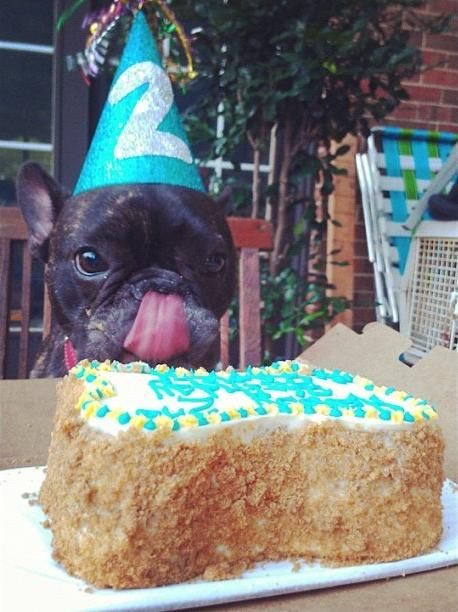 (picture courtesy of natalie, bam bam`s mommy)
happy second birthday my little chicken nugget! mommy loves you!
if you wanna see more regular updates on him, you can follow @ismellkimchi on instagram or his
blog
!