i don`t like shopping for clothes because my body is so disproportional (i know you can`t tell from pictures..just trust me on this one). i get really frustrated because i have to get everything altered..which turns into quite an expensive ordeal. which is also why i do loose-r fits on my clothes. i do love my body, don`t get me wrong..but she`s a huge fussy bitch. so if you follow me on twitter..you`ll know i just signed up for a sewing class! i did take some before, but i`m glad to get back into it. sure, it`s 8 hours on a saturday, but i`m sure i`ll get over that..one day..right?!
i tried wearing my wedges last night..my ankles felt like they were going to crack off.
definitely wearing flats for the next few days (maybe).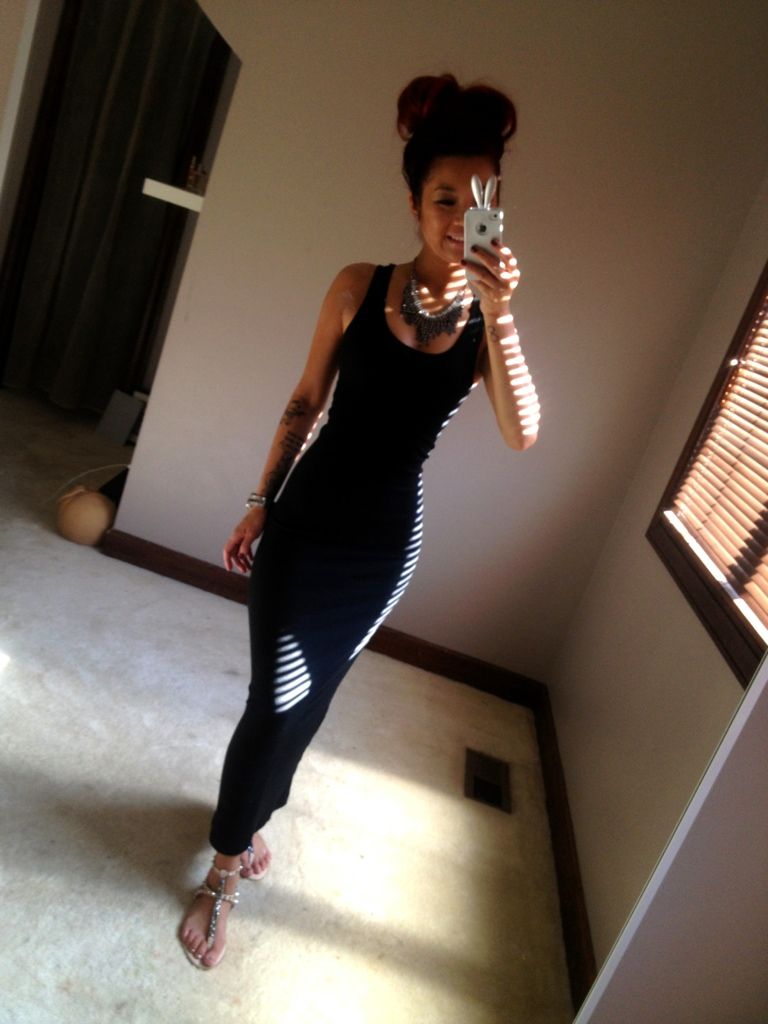 getting back onto topic, a giant thank you to
shai
for showing me some local boutiques! it`s been really getting me excited to shop for clothes again. (you`re creating a monster!) one of the boutiques she told me about is CT212 in lincoln park. i wasn`t going to get this dress, but george said i couldn`t leave without it..and i`m so glad i listened. normally, i like my maxi dresses to at least graze the ground, but this hit me right at the ankle. not quite a maxi, but not a midi either..i call it my mixi. lame, but i like categorizing.
and hello this necklace! i got this sorta recently at forever 21. their stuff is a complete hit or miss with me..but i`m so glad i hunted this down. i`ve been wearing it with plain white deep v tees just as much as with dresses and silky blouses. super versatile. super shiny. super affordable.
and wtf..i`ve been talking a lot today. don`t get too used to it.