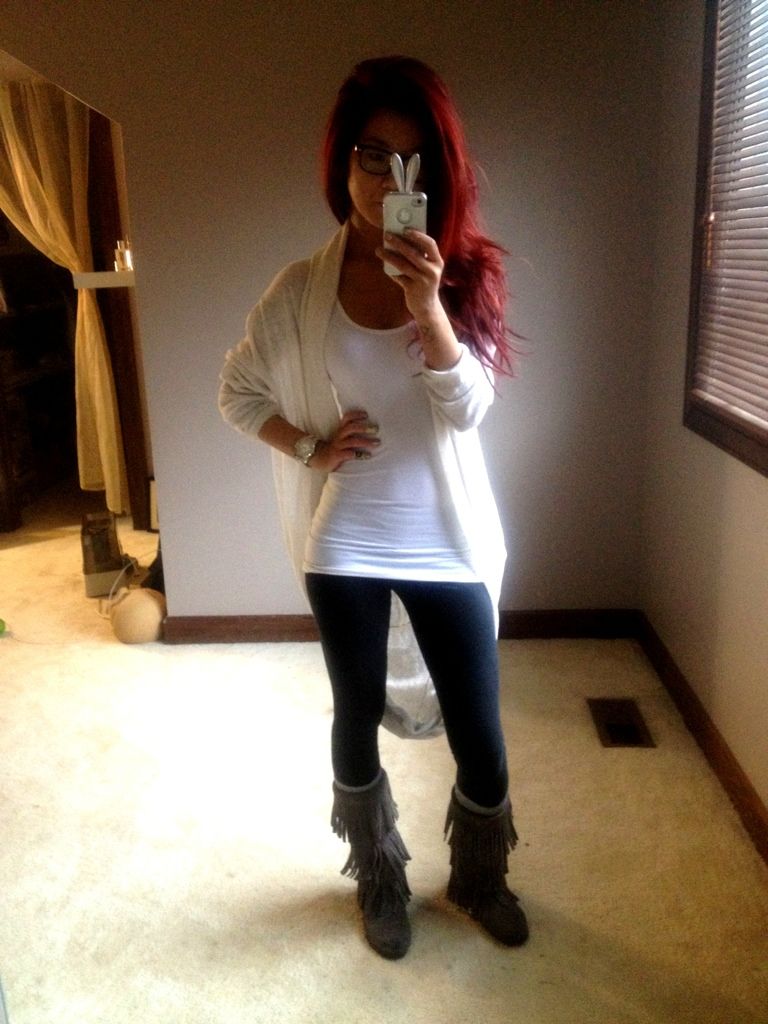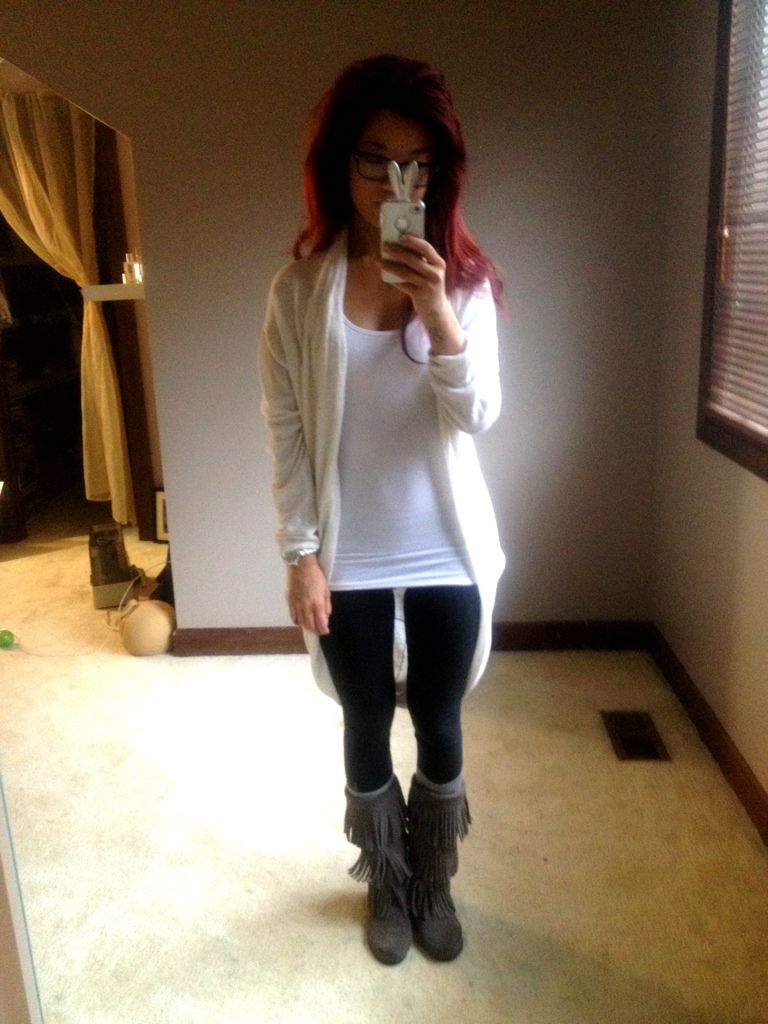 i`ve had this light-weight cardigan for years now and it`s one of my favorite items. i never wear it anymore because when i first got it..i went through three of them! it`s so delicate that any little thing can tear it )=.
my hair..curled it two days ago & refreshed it for last night (see below). i woke up and didn`t brush (i don`t believe in brushes) and this is what it is. i get a lot of questions about how i get my voluminous hair..but truth be told..it just kinda happens by itself.. and just for fun..i measured and it was 1 1/4" raised from my scalp. O.O
i need to start wearing flat-er shoes )=. i pulled something in my arch and the doctor said if i ever want to wear my heels again, i need love my feet a little more. NOT COOL. anyways, it WAS chillier this morning, so i pulled on these boots. they`re super soft and comfortable. i like the 3 layer fringe more, because the 5 is just borderline wtfwasshethinking. if you get them, take them tighter because they do stretch to a very comfortable fit!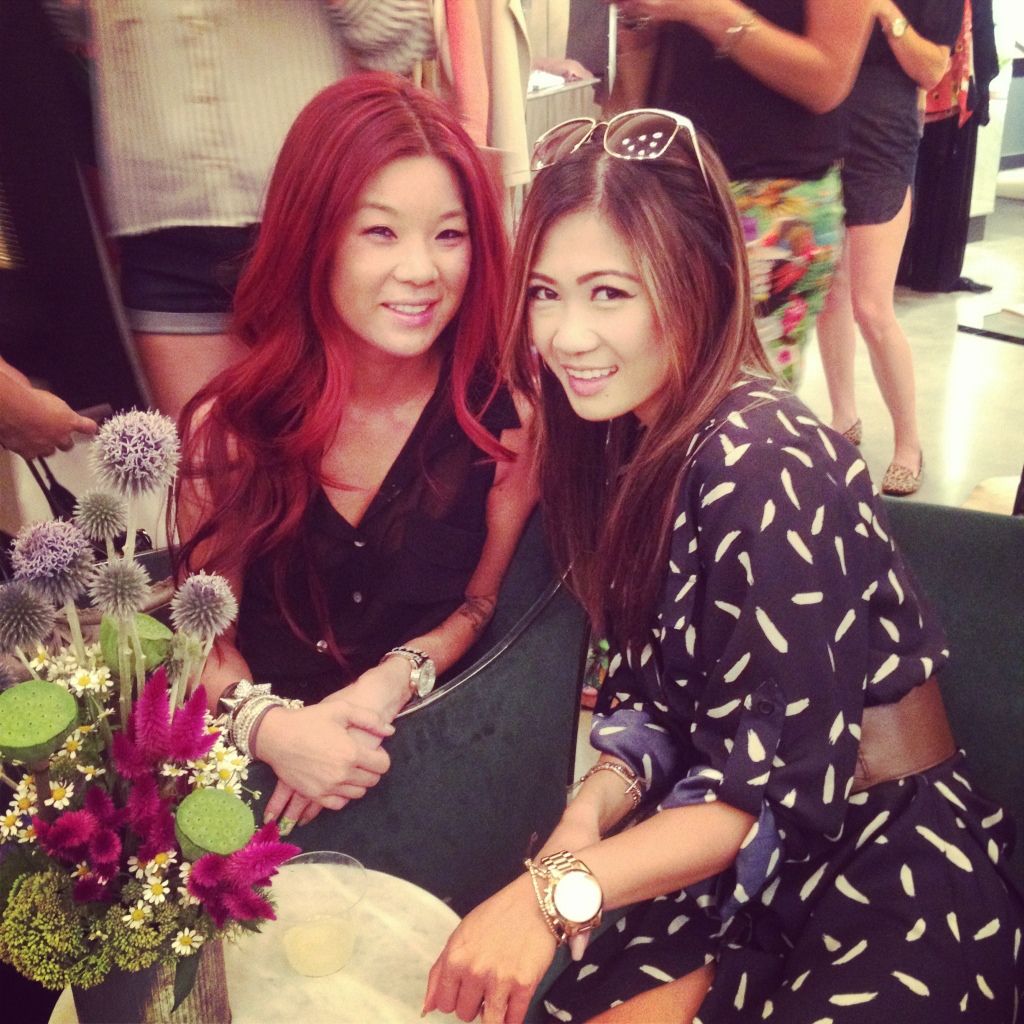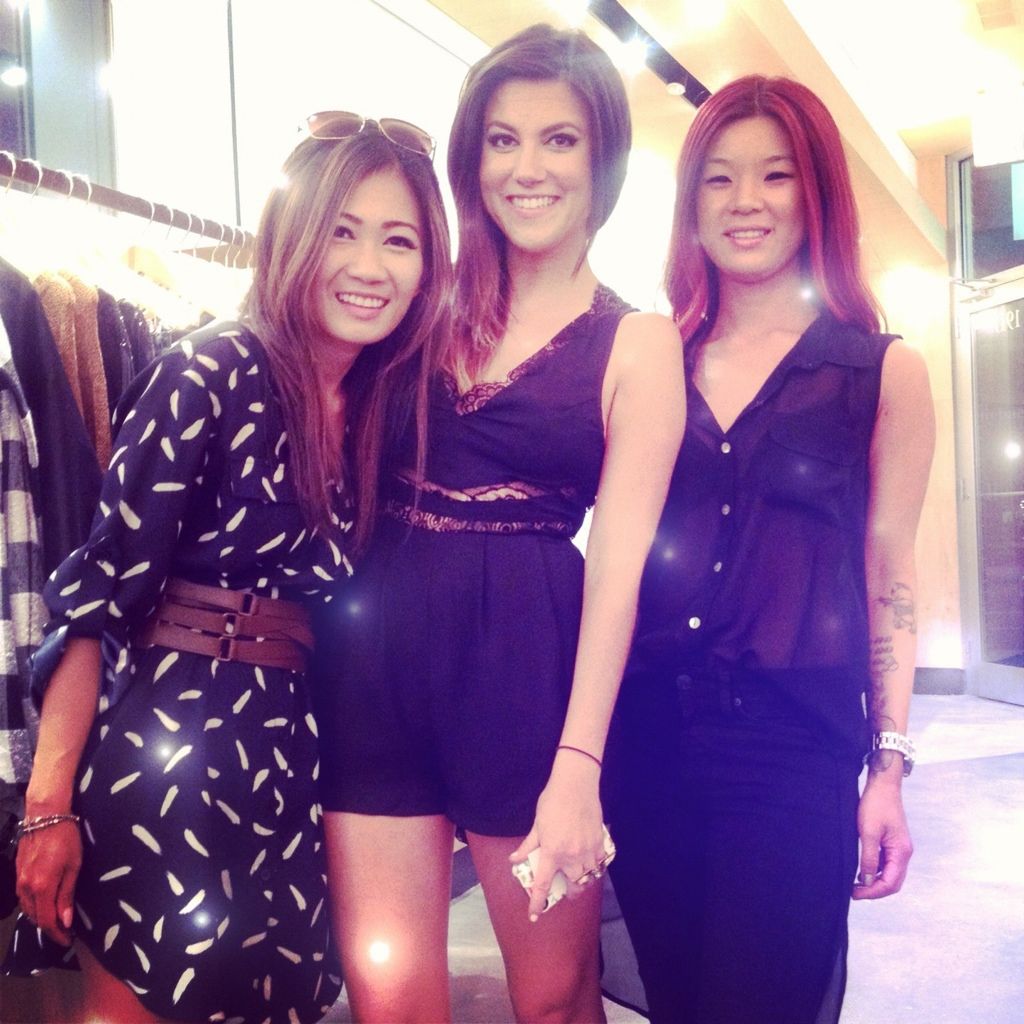 Met up with
Shai
and her hubby last night at
Edith Hart
. I always have such a good time with them! The event was hosted by the amazing Lisa Frame (genius behind
SO YEAH DUH
). Srsly, as if her site wasn`t funny enough, she`s a million times even better in person! (Shai..we need to go on a mission to make her our best friend!) Thank goodness I put myself on a ban, I wanted to buy 90% of the store! Next time for sure... Oh, and excuse my awkward pose..it was the only picture I had with Lisa so I hadddd to keep it!