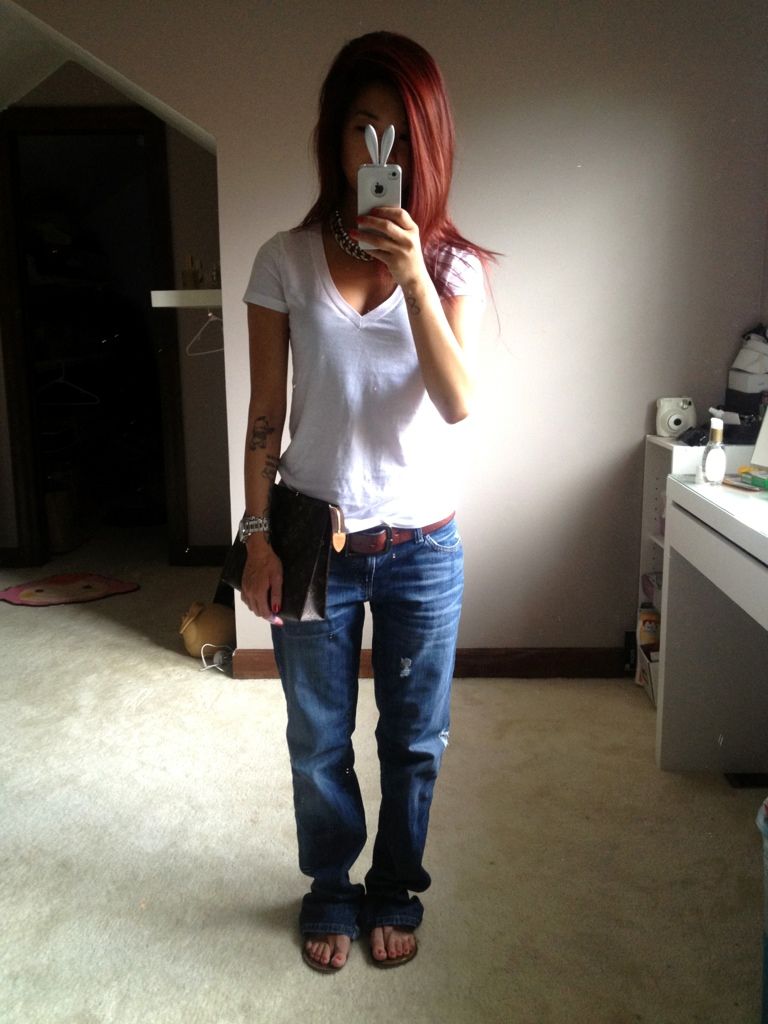 i wear this outfit variation quite often, usually on my low-key days. i love it because it`s super comfortable! the first time i saw the boyfriend look was on victoria beckham. i searched everywhere for jeans like her PRPS ones, but didn`t want to spend so much on something i wasn`t sure i was going to wear. i happened to be shopping for the bf one day at gap (his favorite store haha) when i decided why not just get actual men`s jeans! long story short(er), i bought a semi-distressed pair in the same style bf liked and the perfect worn in big brown belt. the funny part? he used to be so skinny he could wear them! and he loved the belt so much we ended up getting him his own (=
btw, these are the most comfortable sandals! the bottom is padded and the brown leather version is so soft and supple. i did try the colored versions, but they weren`t nearly as comfortable as these.
and to dress up the boyfriend look..statement jewelry of course!
michael kors watch : tiffany`s bracelet
i still wear my arm parties (someone actually called me queen of arm partying in chicago! can`t tell you how hard i died that day), but lately i`ve just been wearing a watch and simple bracelet i received as a gift from a friend what seems like millions of years ago. i actually loved this watch when it was featured seasons ago, but i couldn`t bring myself to spend so much on a "cheap" watch. well, it kept haunting me so i had to get it! it took months of sales associates searching, but they found one last one buried in a stock room in jersey. it`s the perfect amount of bling (
okay a ton of bling
), yet super simple and dare i say understated?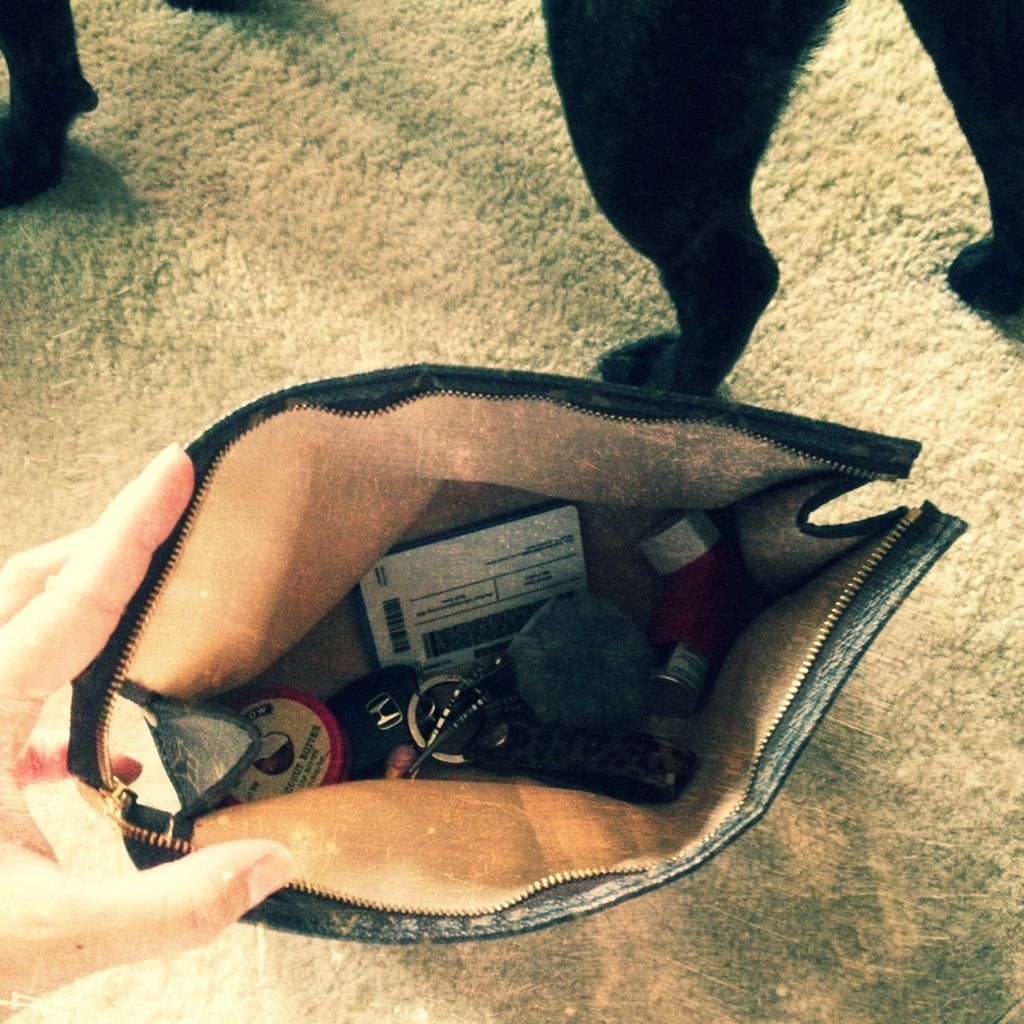 lately i`ve been trying to carry just a clutch with my essentials. it`s been so freaking hot in chicago that i can`t stand carrying all the junk i normally carry. so for an updated what`s in my bag:
chapstick, license, cards, very little cash, keys, inhaler
*here i have the rabito tail, but only because kimchi was trying to eat it!