*disclaimer: i`m often asked if i really wear my uniforms..
i really wear what i post!
i may tweak it here and there, but what you see is what you get.
i wear most uniforms to work too, but only because i manage an office that i work alone in.
please dress appropriately for your work place otherwise!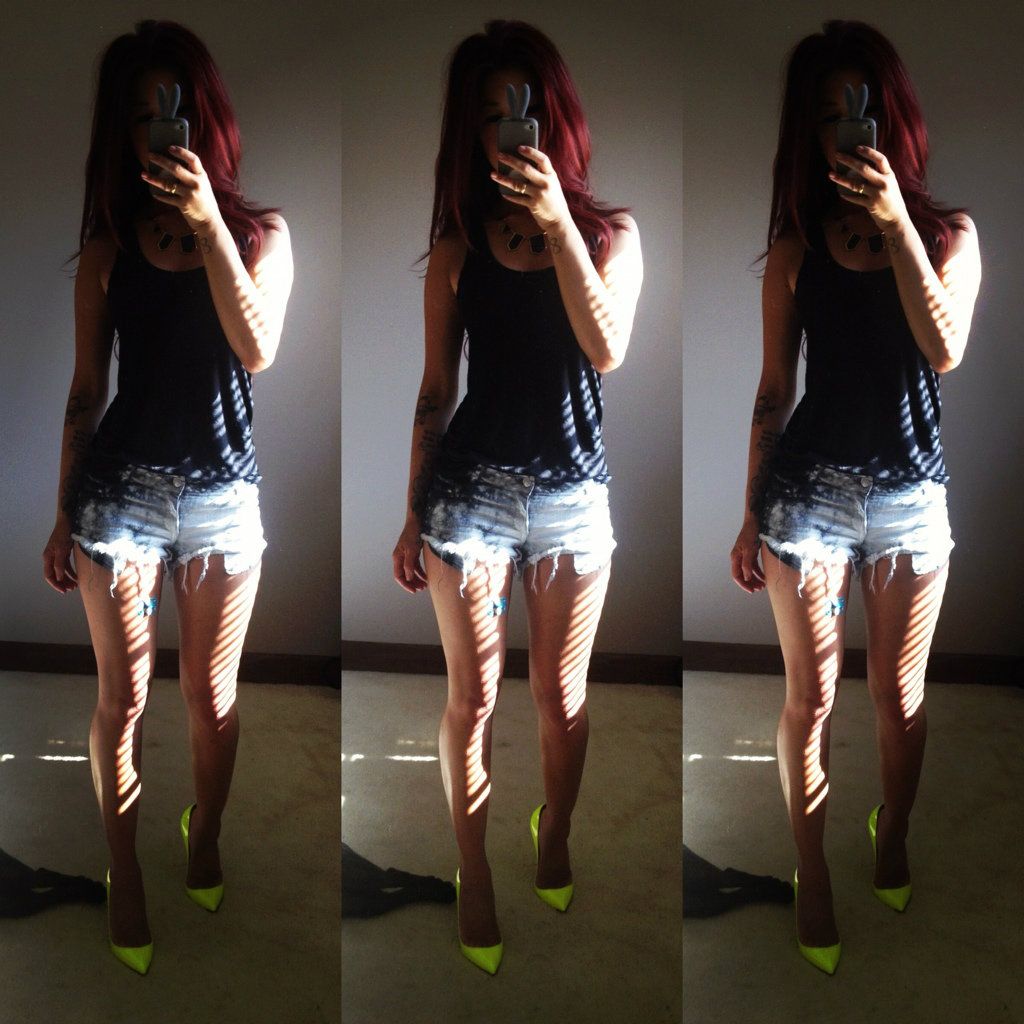 finally got a chance to wear my house of harlow necklace i won from
lisa`s giveaway
. they make many versions, but this is the leather and gold plated, which happens to be the one i like most! i was super crazy happy because i`ve never won anything before.
you can ask the bf..i was gushing about it all day.
the shorts i`m wearing were also gifted, by
pink
. she sends me the most unique things that i don`t normally pick out for myself, but are some of my new favorite pieces!
*yes, those are phineas and ferb bandaids. if you follow me on twitter, you`ll know i was facetiming my youngest brother (he`s in taiwan for the summer) while i was curling my hair. i thought i placed the curling iron on the floor..but instead it was on my thigh..for a long time.. ouch? yeah...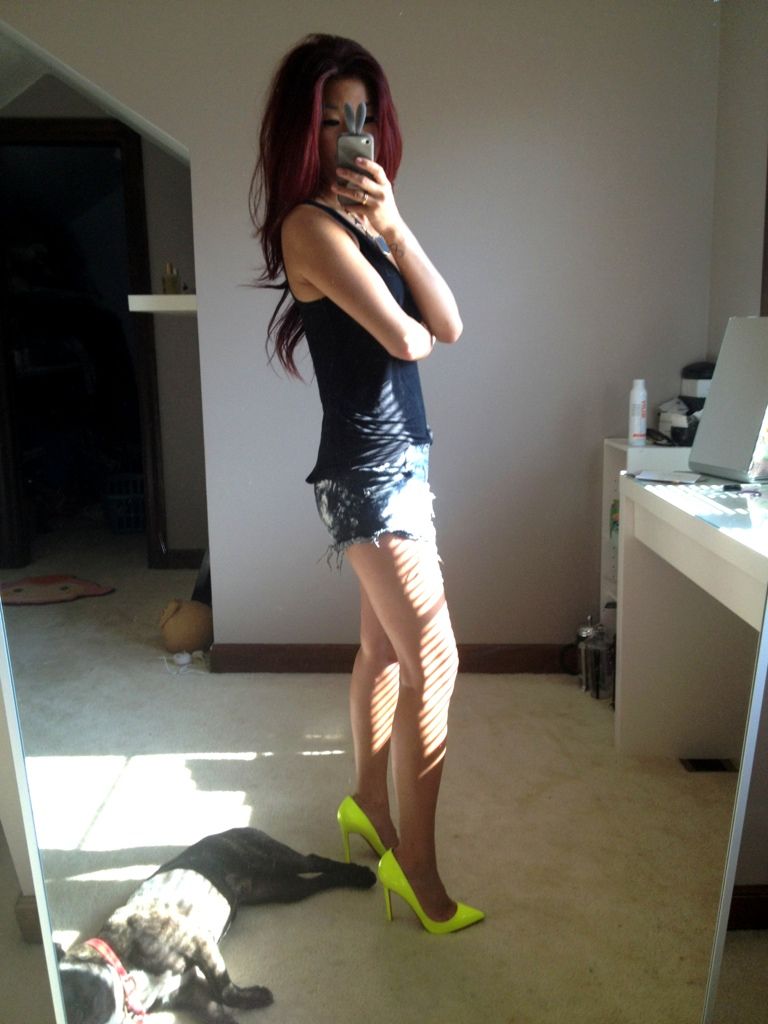 kimchi follows me everywhere, but he doesn`t make it into my uniform pictures that often (usually only a leg or a butt!). i finally caught him in the picture..every morning he lays in the sun while i get ready (=